23. November 2022, 2.00 p.m.
Use resources optimally
Optimize and organize the processes in your company
For the successful processing of a customer order, it is important to always have an overview of the capacity utilization in your company. Klaes capacity planning ensures transparency in production and provides information from order entry to delivery. On November 23rd, starting at 2.00 p.m. (local time: Europe/Berlin), Eckart Sievert will show you how to to improve the throughput of your production orders and make the best possible use of your resources.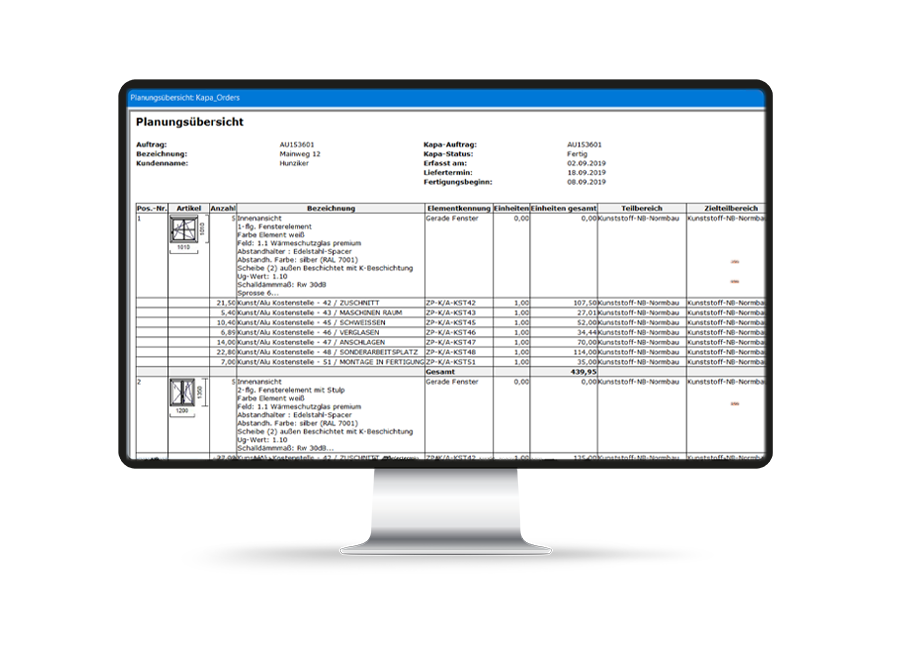 The central planning tool for your production
Enter orders and let Klaes Capa schedule them automatically forwards, backwards or as fixed dates. The planned orders can initially be scheduled as reservations and rescheduling is also very easy. In addition to determining the capacity and the delivery date, you can also use Capa to assemble production orders, report them as ready and monitor the delivery of the orders. Thus, you always have an overview of the processes in your Company. In the utilization diagram, you can quickly see how many reserves you still have and you can make reliable statements towards builders, architects and employees. With Klaes Capa, the central planning tool around your production, you improve the utilization of your resources.
In this event you will learn...

• What advantages Klaes Capa offers compared to "manual" solutions.
• How you can accurately plan your deadlines by manual or fully automatic scheduling of all orders
• Which advantages the utilization diagram brings with it
• How closely Capa is integrated with all areas of the overall Klaes solution
• How planning screens with user-defined content make work easier
• How different work tasks are optimally supported
I look forward to meeting you!
Eckart Sievert - Klaes | Sales North
He is not only an important part of our sales team but also a trained carpenter and state-certified wood technician. Eckart Sievert is therefore very familiar with the requirements of the industry and knows how to optimize work processes in companies.
Registration closed
The registration for this web-presentation was possible until November 21st and therefore is now closed.
You would like to be the first one to be informed about new event dates? Just register for our newsletter: